---
Earthquake Resources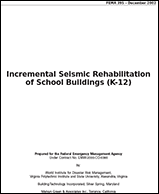 The Incremental Seismic Rehabilitation of School Buildings report prepared by FEMA will help administrators, facility managers, financing specialsts and capital improvement managers develop interim mitigation strategies while working to secure funding for retrofitting or rebuilding. $100,000 grants for school districts are currently available.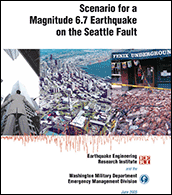 The Seattle Fault Scenario prepared by the Earthquake Engineering Research Institute and the Washington Military Department outlines in detail the effects a rupture along the recently discovered Seattle Fault would have on life in the Puget Sound Area. (large file will take time to download)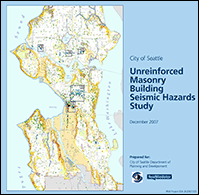 The Seismic Hazards Study prepared by Reid Middleton Engineers for the City of Seattle is an in-depth study showing the vulnerability of unreinforced masonry buildings and identifies over 1,000 in Seattle that are at risk. Are you on the list? (large file will take time to download)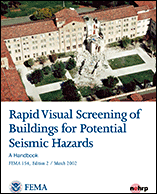 Rapid Visual Screening for seismic hazards is one of the ways that enigineers can assess a building's ability to resist seismic forces that are experienced during an earthquake.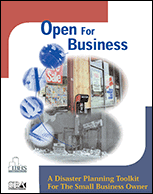 The Open For Business brochure offers comprehensive disaster planning information for small business owners who can learn how to minimize their risk and protect their investments. (large file will take time to download)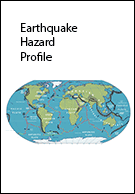 The Earthquake Hazard Profile brochure has everything you ever wanted to know about earthquakes… and much more.